Discover Maryland's Eastern Shore
There's plenty to see and do!
There's so much to do right at the Bed and Breakfast, that often guests spend their entire days lounging by the pool, kayaking the river, and picnicking on the lawn. Nearby there are plenty of attractions, events, crabbing, fishing, golfing, charter fishing, SUP classes, boat rentals, and food & music festivals going on all year. Come explore some of our favorite local things to do, and reach out with any questions, we're happy to help you plan a fantastic stay on Maryland's Eastern Shore!
Top Things to Do on Maryland's Eastern Shore: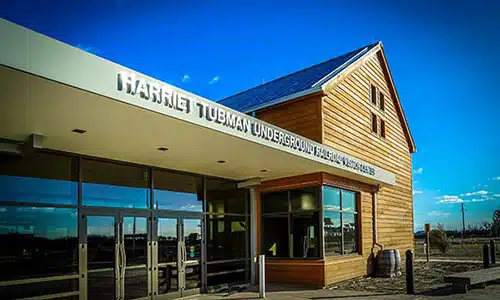 Harriet Tubman Museum
Underground Railroad 'conductor' Harriet Tubman was born in Dorchester County. Learn of the strength, courage, and determination of Harriet. The Harriet Tubman Museum & Visitor Center serves as an orientation center and gateway to the larger Harriet Tubman Underground Railroad Scenic Byway. It offers exhibits, a film, restrooms, and picnic facilities.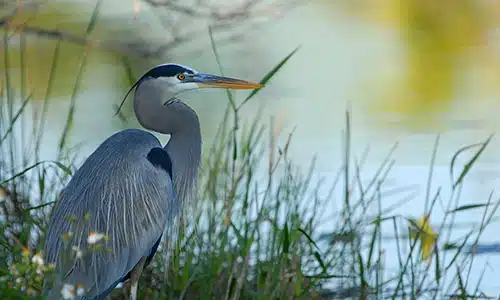 Blackwater Refuge
Located 12 miles south of Cambridge, the Blackwater Refuge has more than 28,000 acres for birdwatching, cycling, hiking, and paddling. It's home to an incredible amount of plant and animal diversity. The refuge contains one-third of Maryland's tidal wetlands, which makes it an ecologically important area within the state. It's a perfect place to bring your bikes and cycle through the refuge.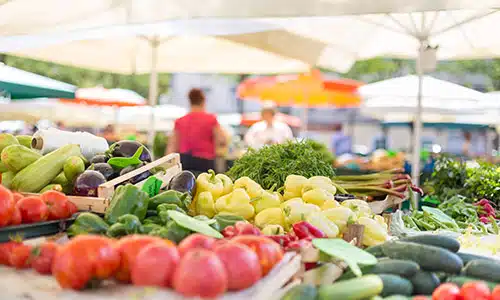 Easton Farmer's Market
Farmers and vendors bring their local produce and crafts to this popular marketplace, located in the parking lot on N. Harrison St.

Open mid April – mid December on Saturdays, 8am to 1pm. It's open Wednesdays as well, July – mid December 4pm to 7pm.

More info can be found on their website.
Biking:
With flat, scenic terrain, Easton provides a central location for biking day trips. From the quiet back roads of Talbot County or cycling through neighboring towns of Oxford or St. Michaels, there are many options. The Oxford-Bellevue Ferry in Oxford which crosses the beautiful Tred Avon River is a popular choice for riding into St Michaels. The Anchorage can provide maps and more information if interested in exploring the area by bicycle.
Other Recommended Sites & Things to Do:
Nearby Towns:
Easton – Downtown area has historic homes, shops, restaurants, and bars. The Avalon Theatre is here also. Brick sidewalks – feels like a mini Old Town Alexandria. Great Farmer's Market on Saturday mornings!
Oxford -Small historic waterfront town with beautiful homes and gardens. There is a ferry that can take you to St. Michaels. Great restaurants like Doc's Sunset Grill, Capsized, and Pope's Tavern. No shops, but a great creamery for ice cream near the marina.
Saint Michaels – Very quaint, popular, historic town with restaurants on the water, a great walking street with shops, restaurants and bars. Also home of the Maritime Museum with festivals throughout the year.
Cambridge – Just ten minutes away, has great restaurants and bars including RAR and Blue Ruin in the historic section. Brick streets and very quaint – has several unique boutiques. There is also a Visitor's Center when you cross the bridge with a playground and water views.
Trappe – Very small, historic, cute town with a post office, breakfast/lunch place, and Mediterranean restaurant.
Area Photos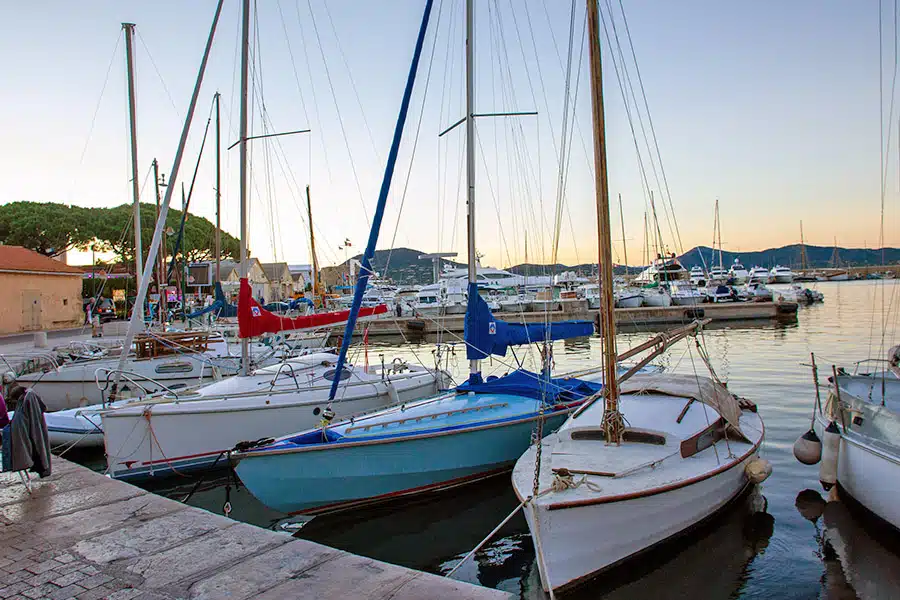 What Our Guests are Saying: "This is a can't miss opportunity on the Eastern Shore. Rather than go into town we opted just to enjoy the day on the property that included a magnificent view, kayaks, art studio, croquet, and many other things for us to enjoy. Michelle and Woody are fantastic hosts that make one and all feel welcome. The accommodations and breakfast outdoors were wonderful. We will be back!" William, Asheville, NC