At our Trappe, Maryland Bed and Breakfast
Enjoy breakfast with a Choptank River water view.
Indulge in a delicious complimentary breakfast prepared using fresh fruit, herbs, and vegetables from our Trappe, Maryland Bed and Breakfast gardens. Linger over your coffee or grab a quick bite before you head off to enjoy all the things to do. We serve breakfast outside if weather permits, otherwise breakfast will be in the dining area inside.
A Passion for Good Food and Hospitality:
We're passionate about offering a home-cooked breakfast prepared fresh each day from local sources. That includes from our own gardens, where we grow vegetables, herbs and flowers for use in cooking and decorating.
We do our best to accommodate dietary needs. Advanced notice is much appreciated so we can serve you best.
Breakfast Photo Gallery:
We look forward to spoiling you with our home-cooked breakfasts at our Trappe, Maryland Bed and Breakfast. You wont go hungry when you start your day with an Anchorage B&B locally sourced breakfast! Click on images to view them larger.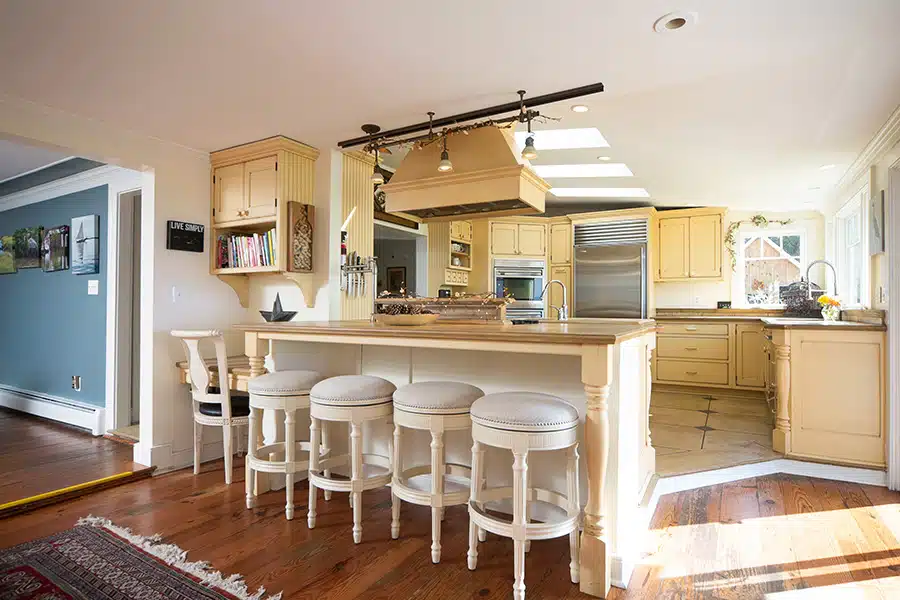 What our Guests are Saying: "I'm super picky but this place was exceptional. The space was immaculate. Wonderful stay. Beautiful property. Bright, spacious apartment complete with a kitchen, dining table and even washer and dryer. The bed was super comfortable and the shower had great water pressure. Breakfast was yummy! Very kind hosts who accepted a last-minute booking. Enjoyed sitting around the fire pit watching a beautiful sunset over the Choptank River. Easy access to various small towns in the area. Great experience and would definitely stay again!" Taashi, Washington, DC