At our Waterfront Cambridge MD Bed and Breakfast
Minutes from downtown Cambridge!
With over 12 acres to explore, 500 feet of riverbank, and lovely indoor spaces to enjoy, our guests are never bored. Often they remark that there's no reason to even leave the property! You'll be treated to fabulous views, room to roam, and hosts that provide just the right amount of attention and space. Breakfast is served outside on the patio (weather permitting) or in the dining room. You're also welcome to use the large table by the seasonal pool to hang out, eat crabs, or just chill. So…if you are looking for an Eastern Shore MD Bed and Breakfast with quaint nearby towns, modern, and newly updated rooms, come visit us. We're directly across the river from Cambridge, just 9 minutes away!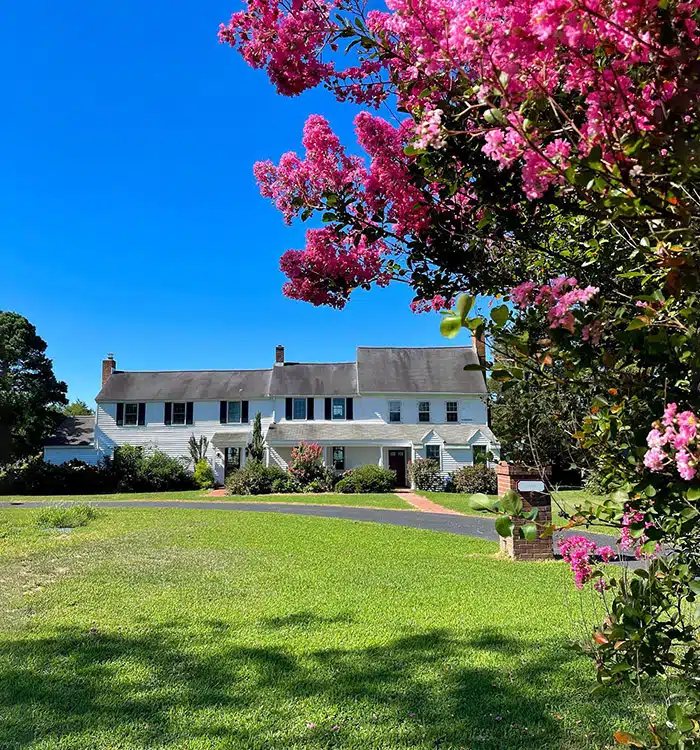 B&B Amenities:
Breakfast Included!
Books to read
Free Use of Kayaks
Hammocks
Waterside Firepit
Private Beach Access
Beach Chairs
Beach Towels
Cornhole, Volleyball, and Bocci Ball
Unobstructed Water Views and Spectacular Sunsets
Bike rental delivery, group bike tours, or group and individual kayak tours can be arranged for an additional fee.
Swimming Pool NOTE: Access to the swimming pool is seasonal (Mid May – Mid September). There is no access at this time to the hot tub or workshop.
Explore our Indoor Spaces:
Our common areas in the B&B include a comfortable dining room for breakfast with a fireplace, a lounge, and the welcoming living room with picture views to the pool deck and river beyond. Our newest addition is a small outdoor art lounge, where you can paint, read, or bring a cocktail to the repurposed bar. You'll find plenty of games here as well. Click images to view them larger.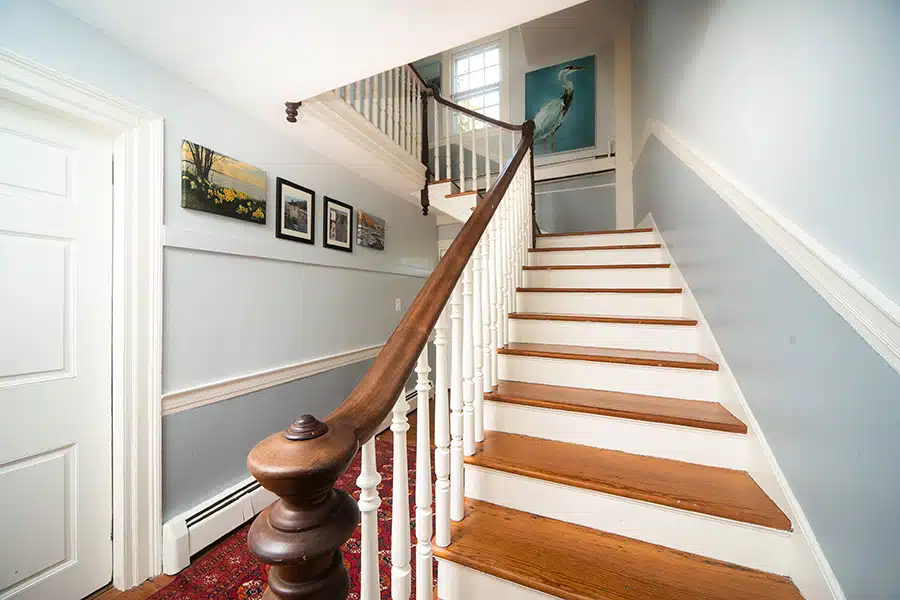 Take in the Vistas from our Outdoor Spaces:
Enjoy the shady picnic grove with a book in the hammock and watch the birds and wildlife. Or enjoy the shaded vista overlooking the river while eating crab. On a cool evening, there may be a bonfire going. There is also comfortable seating on the beach with plenty of shade or you can search for sea glass. Our guests have fished right off the beach, taken the kayaks out for a spin, and picnicked by the shore. And don't miss the spectacular sunsets! Guests have access to the entire property outside and of course the beach. There is also a large picnic table under the pine tree facing the water, and a seating/dining area with a grill if you want to eat in. Please bring water shoes for the beach as we often find items washed up on the shore, some of them sharp. Click images to view them larger.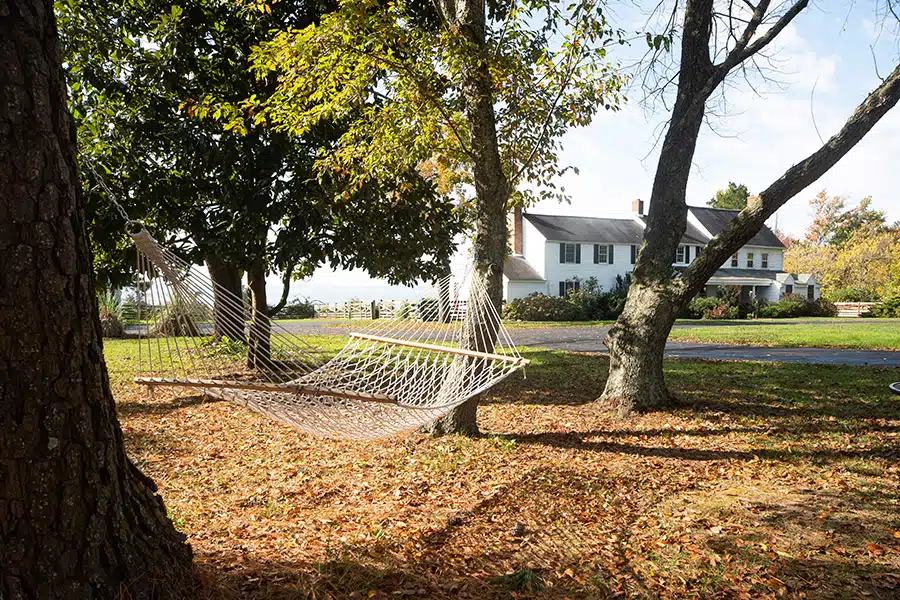 What Our Guests are Saying: "Michelle and Woody were amazing hosts. They were very welcoming. Our communication was easy and they were very quick to respond. They gave us a tour during the check in and had great recommendations for places to visit and eat. Their house is gorgeous and in a great location. So peaceful. Let me tell you. This place has great amenities. It's by the water and they let us use their kayaks. They made us breakfast and everything was delicious. The room itself was super clean and cute. This place is great for a small or a large group of people. Highly recommend. We will definitely come back." Samar, Chicago, IL